The Motor Industry and the motorist is facing the greatest change in taxation since 2008. The latest WLTP emissions changes will increase the price of new cars without adjustment to VRT bands in this year's budget.
What is WLTP?
Every new car placed on the market must undergo a test, WLTP is a new type of test. Under EU law, the Worldwide Harmonised Light Vehicle Test Procedure (WLTP) laboratory test is used to measure fuel consumption and CO₂ emissions from passenger cars, as well as their pollutant emissions. The new test is designed to be far more stringent, requiring vehicle engines to replicate far more demanding and strenuous driving; as a result, the CO₂ values delivered under the test have always been expected to be higher.

From September 2017, the old NEDC lab test for cars was replaced by the new WLTP test. The same car can go through both tests and will have higher emissions recorded on the new test. September 1st 2018 Vehicle Manufacturers have to ensure that all new Cars and Light Commercial Vehicles placed on the market have been tested under the new WLTP test. From the Start of 2019 only WLTP fuel consumption and CO₂ emission values have been used for consumer information purposes.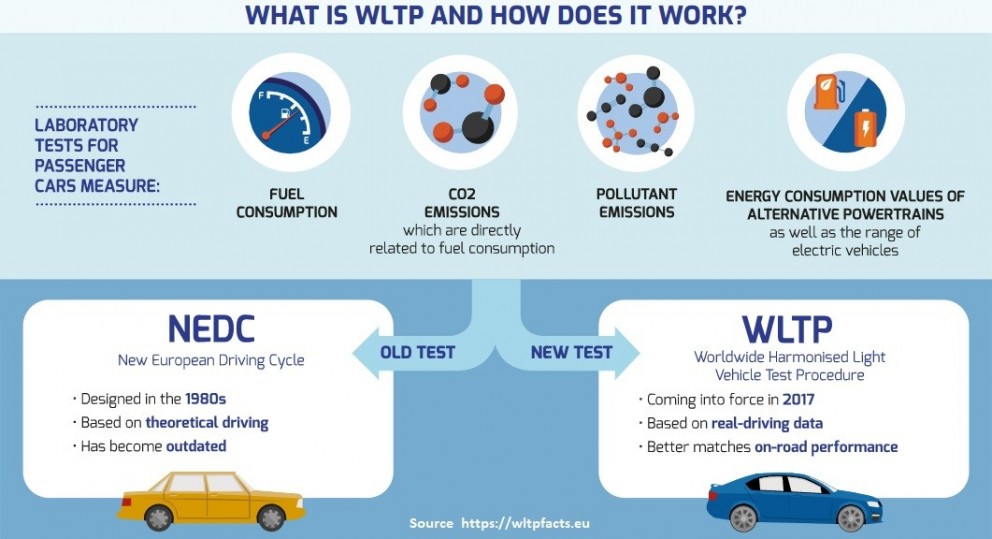 How will WLTP impact the Motorist, Industry and the State?
If there is not an appropriate adjustment to the VRT Bands to off-set the increased emissions values under the new test, in October's Budget, then the improvements in emissions testing will simply deliver increased taxation and higher prices for the consumer.
WLTP Test (more rigorous test) will produce higher CO₂ value than older NEDC Test.
Currently Ireland's Registration Tax (VRT) & Road Tax are based on the older NEDC emissions test.
The Government needs to adjust current VRT/Road Tax bands to allow for difference in new WLTP Test.
The new test increases reported emissions by on average 21% for a new car. Even though new cars emit less CO₂ than used imports – the new test does not apply to used imports
If VRT Bands are not changed to reflect new test:
- VRT will increase by €2,000 on average, but in some cases by €4,000+ for some family cars.
- As the test does not impact used imports, which generate €6,000 LESS for the Exchequer than a new car, they will be further advantaged.
We would continue to import the cars the UK don't want.
- Sudden taxation changes could mean new car sales could fall to at best 75,000, but in worst case to 2009 levels, costing jobs, the Exchequer and slowing down the drive to reduce emissions from transport.
- Customers will have to pay more for their new cars.
It is the EU's intention to deliver more accurate CO₂ values, it was never their intention that WLTP would increase taxes for consumers because of the new test.